Leestijd:
3
minuten
In de rubriek Asian Praisings lichten we verschillende mensen met Aziatische roots uit. Met korte interviews zetten we hen in de spotlight om zo meer Aziatische representatie te laten zien.

Dit keer hebben we vragen gesteld aan Ming. Hij is een illustrator die gespecialiseerd is in het illustreren van boeken en editorials. We hebben hem gevraagd te vertellen over zichzelf, zijn werk als illustrator, waar hij inspiratie vandaan haalt, en eventuele doelen die hij heeft.

Vertel wat over jezelf, wie ben jij?
Ik ben Ming, een illustrator voor kranten en tijdschriften. Ik woon in Rijswijk. Naast mijn werk als illustrator doe ik een master in Aziëstudies in Leiden.
Hoe omschrijf je jezelf?
Lastige vraag! Op de kunstacademie leerde ik fijnschilderen, maar ik zie mezelf op de eerste plaats nog steeds als tekenaar en zeker ook als tweede generatie Peranakan-Chinees (Chinezen afkomstig uit Indonesië) in Nederland.
Waarom ben je illustrator?
Als ik heel eerlijk ben, omdat ik tekenen leuk vind en het niet als werk ervaar. Maar ook vanwege de variatie die het vak biedt. Print media werkt met strakke deadlines en stukken worden snel gepubliceerd. Ook verenigt het voor mij het beste van twee werelden. Ik ben erg geïnteresseerd in politiek en geschiedenis, en vaak moet ik voor de opdrachten die ik aanneem veel lezen ter voorbereiding. Nog een belangrijke reden dat ik illustrator ben. Toen ik opgroeide zag je, in Nederland tenminste, vrijwel geen mensen van Aziatische afkomst die actief waren in de creatieve sector. Ik ben me ervan bewust dat we in de kunsten ondergerepresenteerd zijn. Ik hoop daar zelf, door illustrator te zijn en te blijven, maar ook door de verhalen van onze gemeenschap te vertellen en te verbeelden, een bescheiden bijdrage aan te leveren.

Waar haal jij je inspiratie vandaan?
Uit bijna alles: boeken, films, muziek, schilderijen, eten. Bijvoorbeeld schilderijen van Wu Guanzhong of tekeningen van Cyril Pedrosa. Voor mijn persoonlijke werk haal ik vaak inspiratie uit herinneringen van vroeger, verhalen van mijn ouders en oude fotoalbums van familie. Vaak schrijf ik ook willekeurige gedachten, observaties op straat en ideeën in mijn schetsboek en laat het dan een een tijdje liggen, soms zelfs jaren.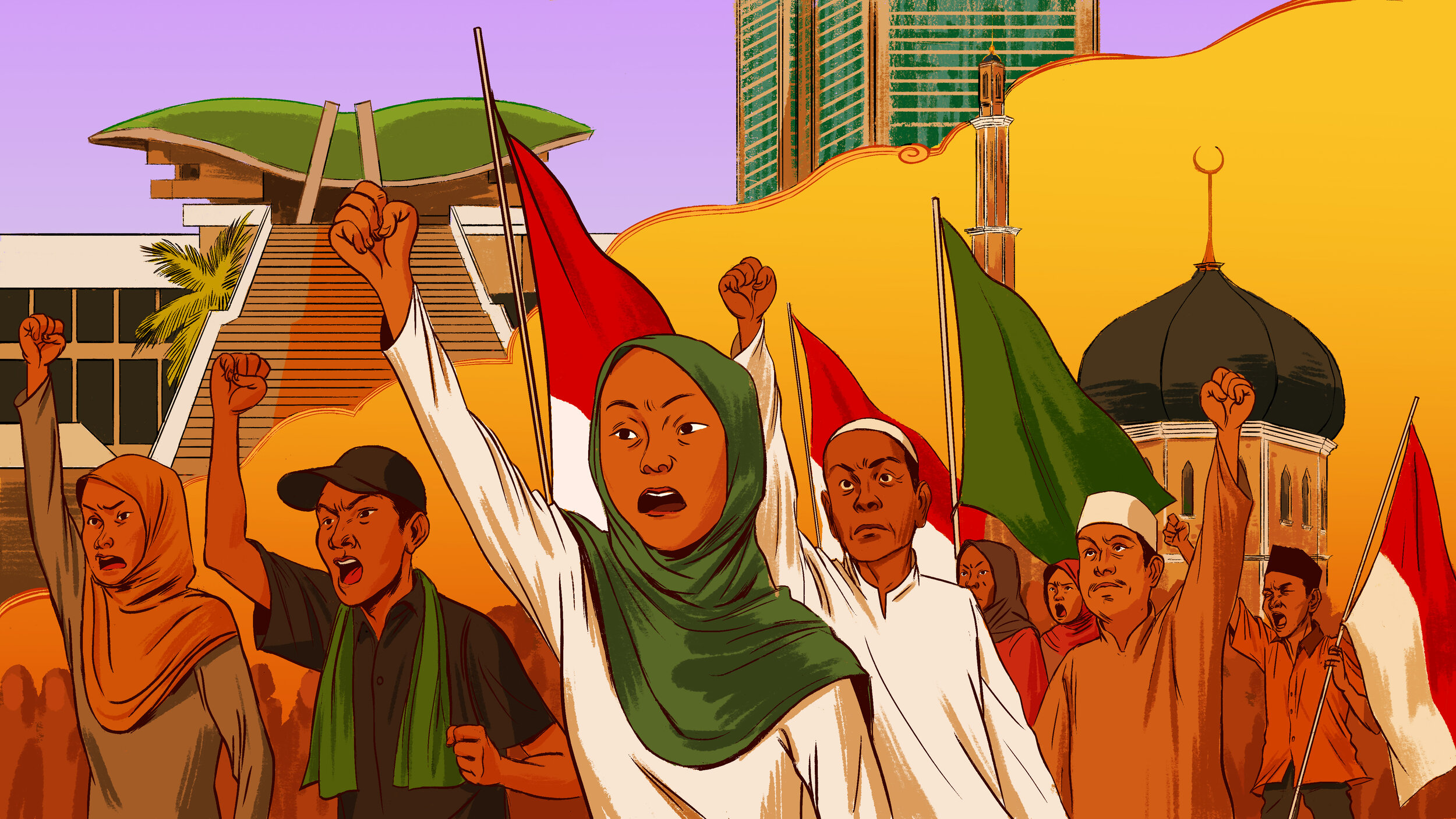 Wat vind je het tofste project/illustratie waar je aan hebt gewerkt?
Ik ben nog niet zo lang geleden begonnen, maar mijn eerste opdracht voor een grote krant in de Verenigde Staten, The Los Angeles Times, was een bijzondere ervaring.

Wat wil je nog bereiken?
Ik zou er eigenlijk niet teveel aan moeten wegen, maar een illustratie in de New Yorker staat nog steeds op mijn bucketlist. Verder zou ik graag weer langere strips willen tekenen, bij voorkeur over de Aziatisch-Nederlandse ervaring.
Volg Chuan Ming Ong
Instagram: @chuanming_ong
Twitter: chuanming_
Website: http://www.chuanmingart.com/